About the Project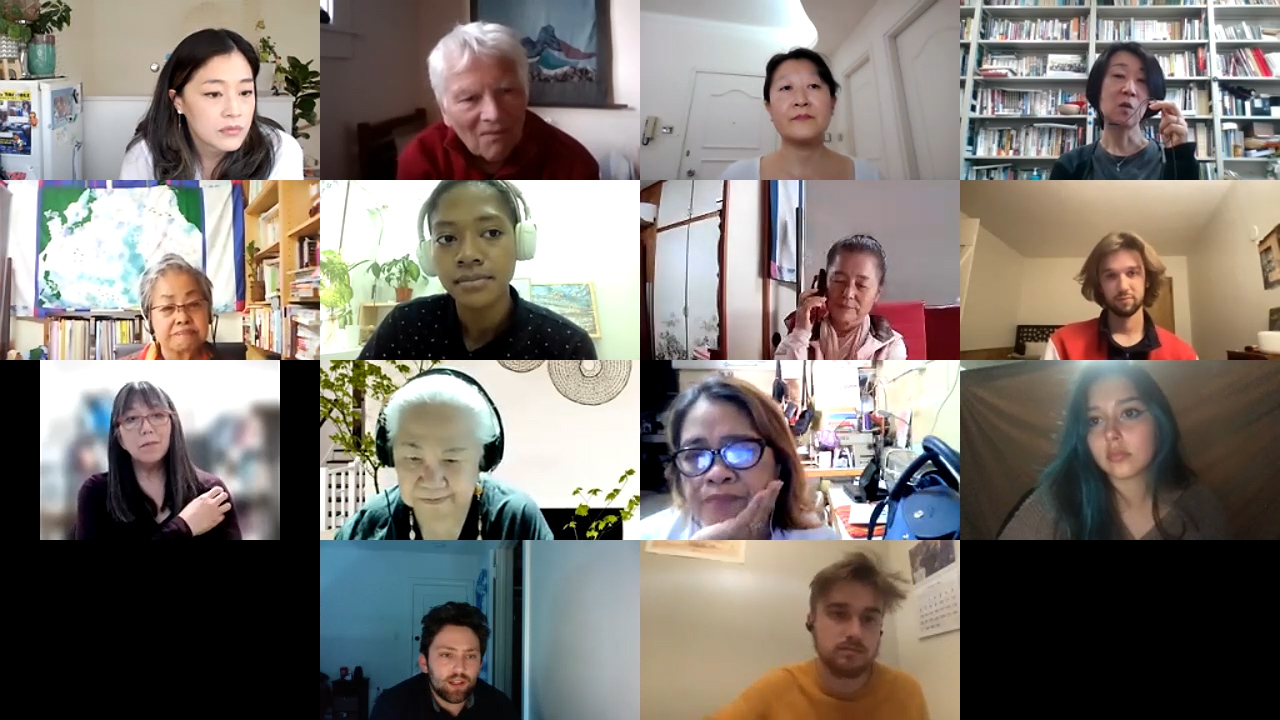 Behind the Activist is a series of collaborative media projects between students and activists establishing transnational and intergenerational relationships and dialogue. For the pilot project in Spring 2021, students highlighted four regions and activists from: Okinawa, South Korea, Guåhan (Guam), The Philippines. These activists are founding members of the International Women's Network Against Militarism - a community of peace activists, policy makers, teachers and students engaged in issues of militarism and its impact on women in local communities.
In conjunction with Occidental College's course, Media Activism through Participatory Video, students attempted to establish relationships remotely while creating participatory media works - videos, photography, soundscapes, infographics, maps - to visualize what compels and drives these activists and their work. Each team partnered with students from University of Hong Kong's Globalization and Migration course in a transnational learning experience. The student teams faced many obstacles with handling different time zones, language barriers, and with the media creation itself. There was an additional challenge of meeting the educational goals of the course while also meeting the needs of the activists along with their lives and missions.
Behind the Activist is an evolving and living online space. The pilot project in 2021 is a work-in-progress with the featured works an experiment in remote participatory media making. The intention is to extend, improve and explore modes and methods to continue contributing women's voices and highlight their experiences in activism and global contributions.
The course ran concurrently with the Spring 2021 Cinematheque Series hosted by Occidental College's Media Arts and Culture Department. Check out the Cinematheque events here.